Welcome to Shaver's Creek
Located in the heart of central Pennsylvania, Shaver's Creek is Penn State's nature center, offering fun and educational environmental programs and events for the whole community! We invite you to visit our nature center, hike our trails, meet the birds of prey in our Raptor Center, and explore the hands-on exhibits and live reptiles in our Discovery Room. There is no shortage of things to do at Shaver's Creek, where we've been inspiring discovery since 1976!
What's New at Shaver's Creek
We invite you to learn more about our Long-term Ecological Reflections Project (LTERP). Eight specific locations in and around Shaver's Creek have been picked for their variety of habitat and diversity of experience for the observer, and to inspire writing, music, artwork, and other creative forms of reflection from authors and artists from a variety of disciplines over the course of a full century. Shaver's Creek will work to weave these reflections together to tell the story of this place.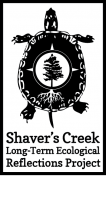 Latest Blog Post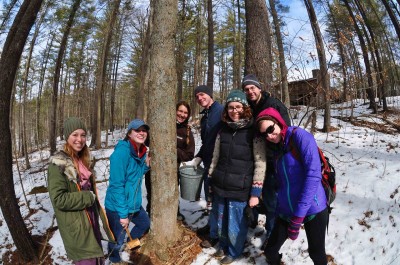 Tapping Time: Preparing for the Maple Harvest Festival
Mar 19, 2014
by Sarah "Goldenrod" Gamble, Spring 2014 Environmental Education Intern A lot goes into the production of maple syrup, and the first step in the transition from sap to syrup is tapping. ...